The Top Three Reasons You Should Call Congress TODAY!
In advance of the Congressional budget resolution vote on October 5, ITEP releases report showing the richest would win big.
As Congress readies for a vote October 5 on the budget resolution, the independent research institute ITEP released a comprehensive report detailing the impacts of the "tax reform framework" released recently by President Trump and GOP leaders in Congress. The numbers tell a very different story than what proponents of the framework have been saying.
It's time to tell Congress we aren't interested in tax cuts to the rich. Please call them today to let them know why this matters to you.
And if you need more reasons why you need to pick up the phone, here are our top three:
Number One: The richest 1 percent get the majority of the tax breaks, while 1 in 6 taxpayers will actually see their tax bills GO UP.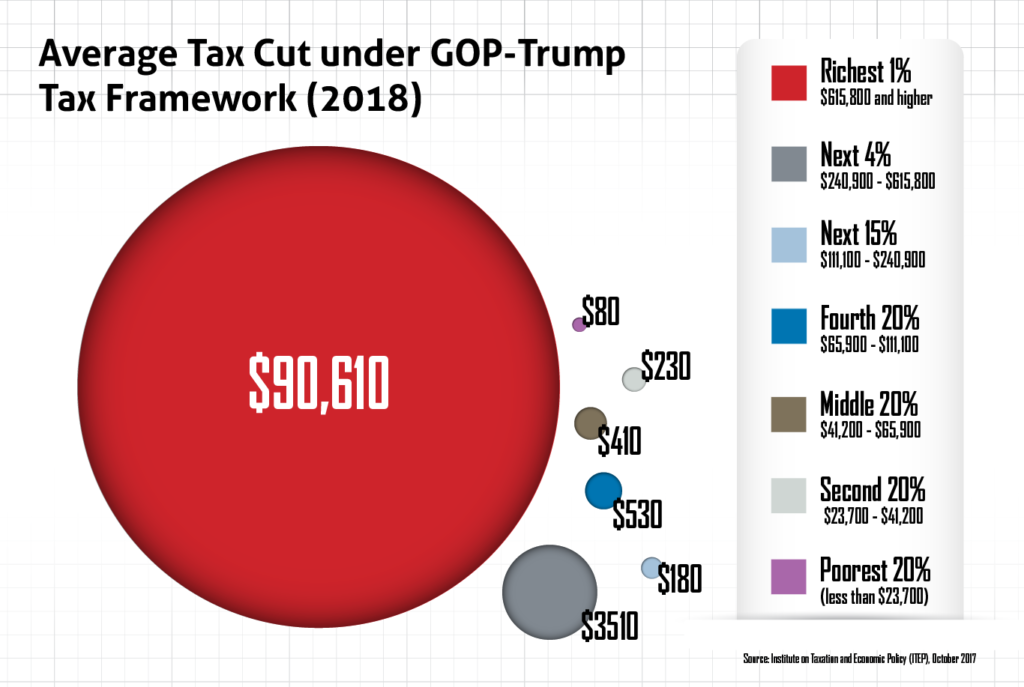 The ITEP report shows clearly that in every state the wealthiest 1 percent of individuals are the ones who make the most money off this plan. On average in 2018, they'll get $90,610 extra in their pockets. Meanwhile, one in six taxpayers would see their tax bills rise. And the poorest 20 percent will get just $80 on average back on their 2018 taxes under this plan.
Number Two: Essential services will be put at risk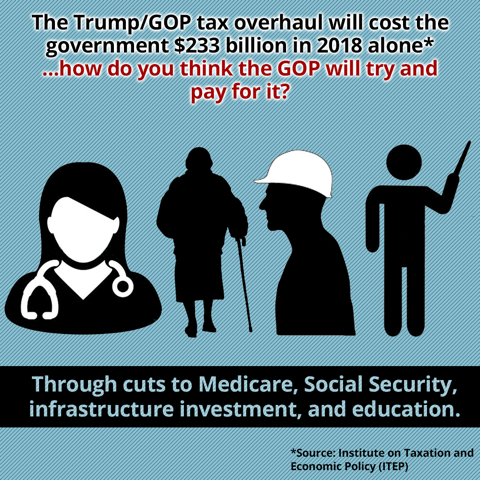 Overall this tax plan will lose $233 billion in revenue in 2018 alone for the government, putting at risk essential social services such as Medicare, Medicaid, Social Security and education (Source: ITEP)
Number Three: Some states will lose BIG.
And in some states there are some big losers for this tax plan — especially in the middle class. In nine states and the District of Columbia, over 20 percent of taxpayers would face an immediate tax increase. Those states include Maryland (30.5 percent), New Jersey (26.4 percent), Connecticut (24.3 percent), California (22.8 percent), Virginia (22.4 percent), Utah (22.2 percent), New York (22.1 percent), Massachusetts (20.5 percent), and Georgia (20.5 percent). Yet in each of those states the richest 1% will see huge tax CUTS.
And if you want more reasons, check out the full ITEP report here.