We retired Tax Justice Blog in April 2017. For new content on issues related to tax justice, go to www.justtaxesblog.org
May 2, 2013 10:48 AM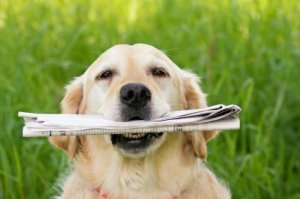 Michigan's former Treasurer, Robert Kleine, explains in a Detroit Free Press op-ed that "there is no evidence that … [a 2011 tax change] reducing business taxes by $1.7 billion has created new jobs in Michigan."  Among other things, Kleine observes that "state business taxes are such a small part of a business' costs that even large changes have a minor impact."
Gas taxes remain a major topic of debate in the states.  Since publishing our mid-session update on state gas tax debates two weeks ago, Vermont Governor Peter Shumlin signed a gas tax increase into law, Iowa Governor Terry Branstad reiterated that a gas tax hike is still on the table in his state, and The Olympian reports that raising Washington State's gas tax is "now widely seen as a topic for special session."
New Jersey Governor Chris Christie has been traveling the state seeking support for his more than $2 billion tax cut proposal (once fully phased-in) ever since using Tax Day 2013 to announce his renewed push for the plan he first championed last year. An op-ed from the Better Choices for New Jersey Campaign says the proposal was "a bad idea then, and it remains one today."  Why?  Simply put, the state cannot afford even the scaled-back tax cut the governor is proposing for 2013 without reducing spending.
A new report from the North Carolina Budget and Tax Center takes on two common myths about the state's economy that policymakers often use to justify cutting or eliminating taxes: North Carolina's economy is uncompetitive compared to neighboring states and high tax rates drive North Carolina's high unemployment. The report found that North Carolina is actually either leading or in the middle of the pack in every major indicator of economic health except for unemployment.  And, the explanation for high unemployment? A decline in specific industries the state has long relied on – like textiles and furniture – that are highly vulnerable to offshoring, outsourcing and other global pressures, not high tax rates.
Anti-Taxer-in-Chief Grover Norquist recently travelled to Minnesota where he met up with Congresswoman Michele Bachmann to rally against taxes. Minnesota is actually one of the bright lights this year for tax justice advocates who are supporting House and Senate plans there that would raise taxes on the wealthiest Minnesotans.